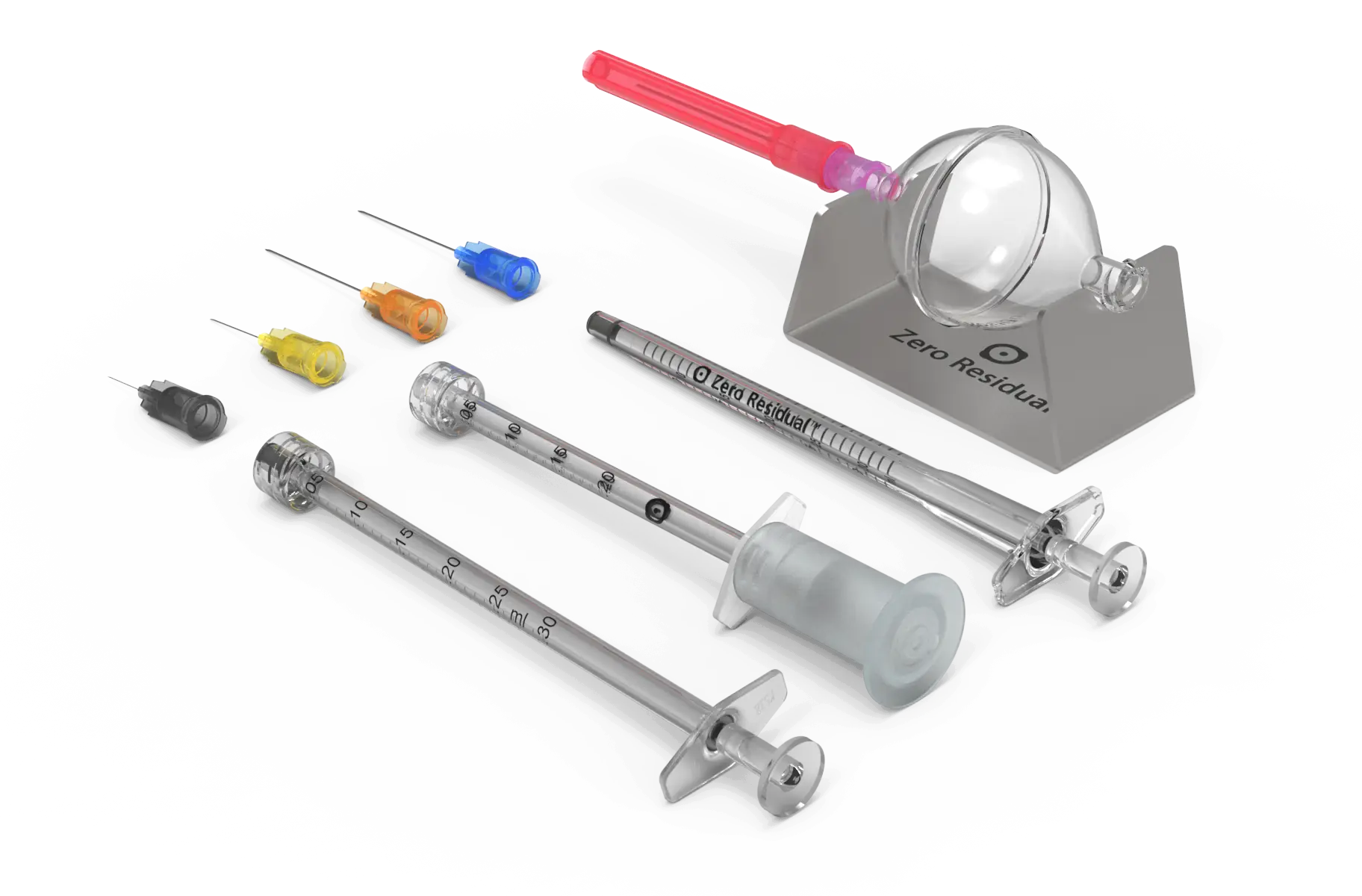 The Zero Residual™ concept
The Zero Residual™ concept enables the user to accurately dose and maintain control throughout the procedure, without compromising on safety . The concept provides the ability to prefill the Zero Residual™ syringes air-free in a safe manner. Furthermore, the set of Zero Residual™ products allows a silicone oil-free trail during preparation for administration, as our products are free of silicone oil and eliminate the risk of injecting silicone oil . The low residual volume guarantees an optimal return and allows the user to more efficiently use medicine to reduce spillage.
The Zero Residual™ concept is currently chiefly being used by ophthalmologists and other healthcare professionals for injecting anti-VEGF medication for the treatment of wet-AMD, DME and other related ocular diseases. Ophthalmologists are also involved in on-going discussions regarding further improvements to the concept.
The Zero Residual™ syringe in combination with the Zero Residual™ needle has close to zero residual volume, which gives an optimal return of medication. The small inner diameter of the barrel in combination with a low-friction plunger ensures accurate dosage control. The syringe is manufactured using high-grade medical materials and a minimal amount of silicone oil is applied.
The Zero Residual™ needles are available in the following gauge sizes: 23G, 25G, 30G & 33G. The innovative design ensures that there is no dead volume inside the hub when placed on a Zero Residual™ syringe. Available in various lengths.
The Luer Lock cap enables air-free pre-filling of the Zero Residual™ syringes. This eliminates the risk of introducing air bubbles and therefore reduces the need for flicking and risk of agitation. The tray ensures the product integrity of the pre-filled syringe is maintained during transport.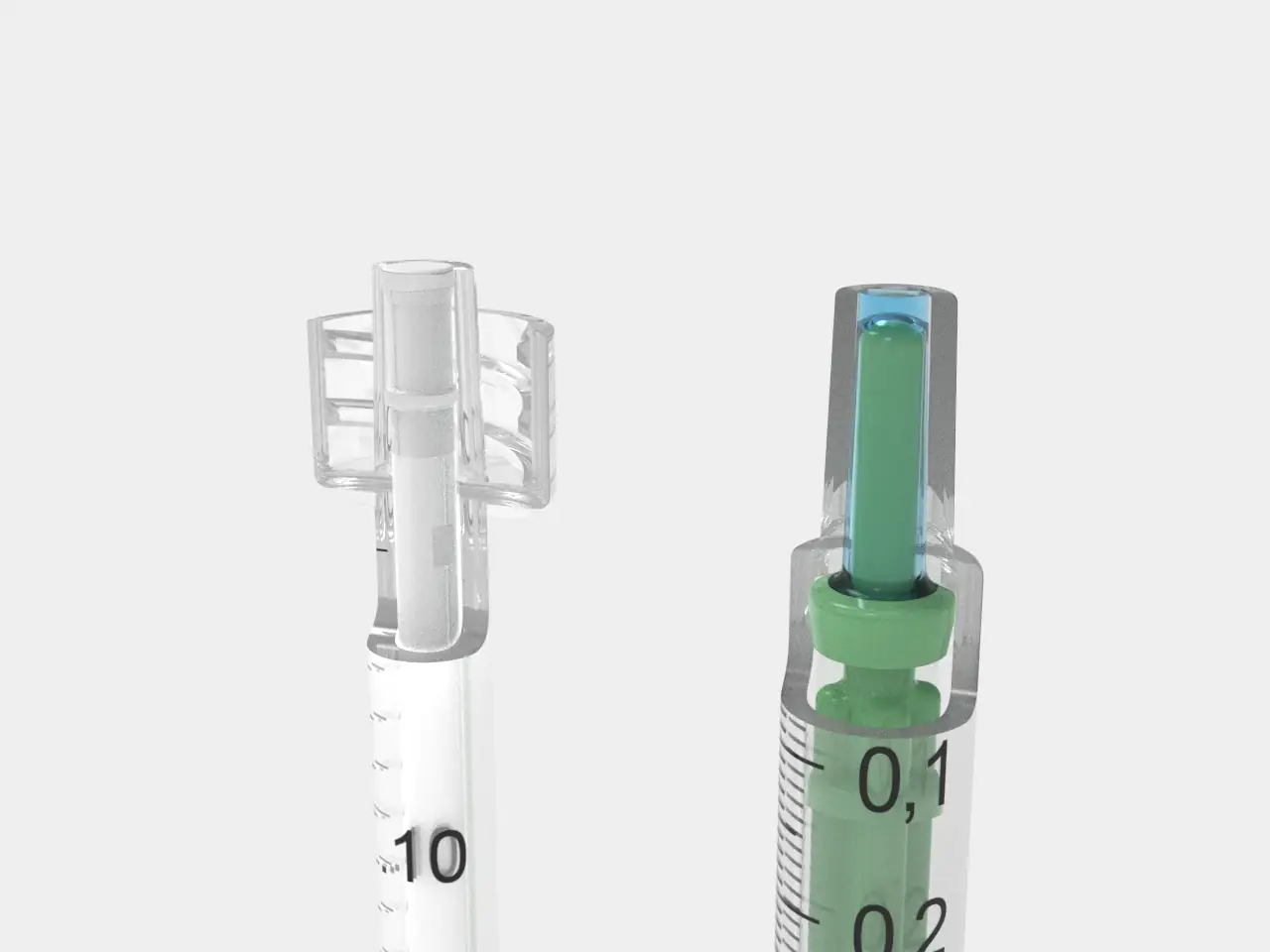 As diagnosed population increases, medicine spillage is becoming a significant challenge worldwide impacting costs/budgets.
This animation illustrates the residual volume in a regular syringe versus that of the Zero Residual™ syringe.